The strengths (and weakness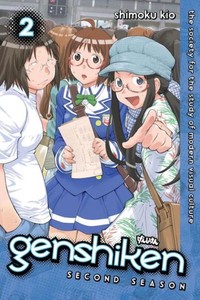 es) of Genshiken are all on display, for better and worse, in this mid-range middle volume.
Spirits and tensions are running high as the Genshiken prepares for Comic-Fest. The return of Ohno's friend Angela brings unexpected friction to the group, and whether you're a newcomer or old hand, convention season always offers stressful surprises. With Ogiue's manga still incomplete and both Hato and Madarame dealing with drama of their own, it's not looking like there'll be much time to sit back and enjoy the doujins.